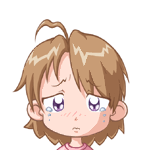 Boyfriend left this morning. He piled his bags and himself into a cab bound for the airport while I stood on the sidewalk, biting my lip, trying not to cry.
It has been a tough day. I miss him already.
When Fellow Seeker discovered that Boyfriend was gone, he immediately recruited Veteran Seeker, Skeptic, and most of the people within earshot to call me and cheer me up. And they did. What amazing friends I have.
So... silver lining... Boyfriend will most likely move back in four months. *Crosses fingers and wipes eyes*
School starts tomorrow. I'm looking forward to it because I love school, but I'm also dreading it a bit because I know that everyone and their mother will ask how my father is doing. I know that they are concerned, and I appreciate it, but God, is it hard to explain to everyone that he is not much (any?) better than when I finished last semester. *Sighs*