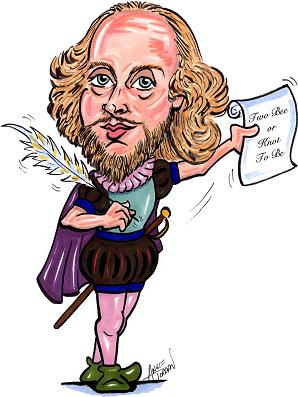 Well, not yet. But I soon will be. In nine weeks I have to read the following nine plays:
A Midsummer Night's Dream
Richard II
Part 1 Henry IV
Henry V
Twelfth Night
Othello
King Lear
Antony and Cleopatra
A Winter's Tale
If any of you book-lovers or Shakespeare-lovers out there are interested in reading with me, shoot me a comment or email. You don't have to read all nine, but if you've always wanted to read Othello, read it the week I do and we can discuss! Come on, it will be fun!